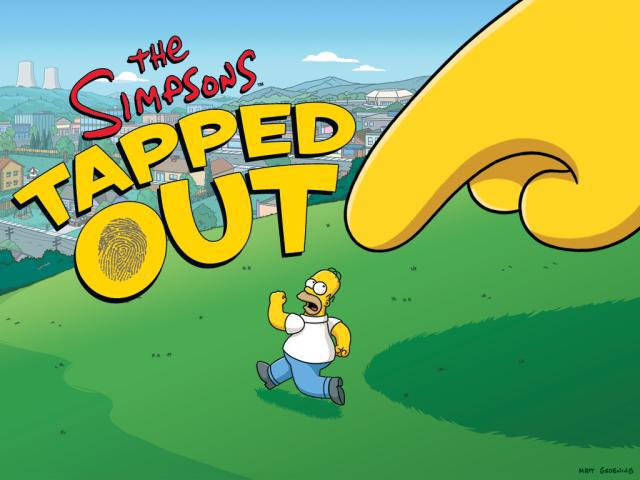 I'm the kind of guy who listens to the audio commentary on things I love, and The Simpsons is right up there. One concept I've heard come up regularly in those commentaries is what they call "rubber-band reality": the way that the creators can move bits of Springfield around at will, to serve a story or an individual joke. That's why in one episode, the Power Plant parking lot backs up to the Simpsons' yard, for a joke about how far away Homer has to park. Or in the movie, where Moe's and the church are suddenly neighbours, so the patrons of each venue can flee into the other when townwide devastation is imminent. Consistency be damned!
EA's iOS app, The Simpsons: Tapped Out, lets you play with that rubber band however you want, through a city-building sim. You want to put the Simpsons' house next door to Moe's? I'm sure Homer has no problem with that.
The story goes that Homer has accidentally wiped out Springfield in a nuclear meltdown, and must reconstruct it from scratch. In the process, he will discover where the citizens have been hiding, and get them performing tasks to earn donuts to expand the town.
The app was actually released a few months ago, but was pulled from the store due to bugs and severe lag. Apparently it's been fixed up, and EA have re-released it. So far, it's only available on the US iTunes app store, but we've been promised that it'll be rolled out to other regions "soon". How soon remains to be seen, but when it gets to Australia, I'll jump right on that.
Oh, did I mention it was free?