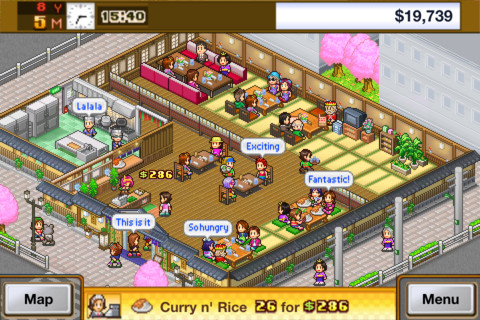 Are you a keen cook and not able to get all your cooking urges out in the kitchen? Well there's the perfect app for you, with Cafeteria Nipponica. You get to run your own restaurant, find ingredients, research new recipes, and spice up your food! Take the ultimate challenge and bring your restaurant success.
The restaurant is fully customizable, with you being able to decide every single detail and do whatever it takes to make your customers happy. Score enough points and you get to host a variety of fun events such as eating contests and cooking classes. You also get to recruit a crew, which means you can eventually get to run multiple restaurants at once!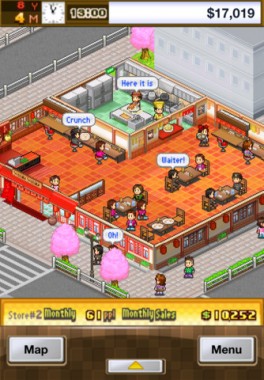 So what are you waiting for, get your cook and restaurant manager on with a uniquely Japanese spread! Get your popularity up and gain a following of keen customers for your cuisine.
Cafeteria Nipponica is available NOW for iTouch, iPhone and iPad for $4.99 – Buy it HERE.