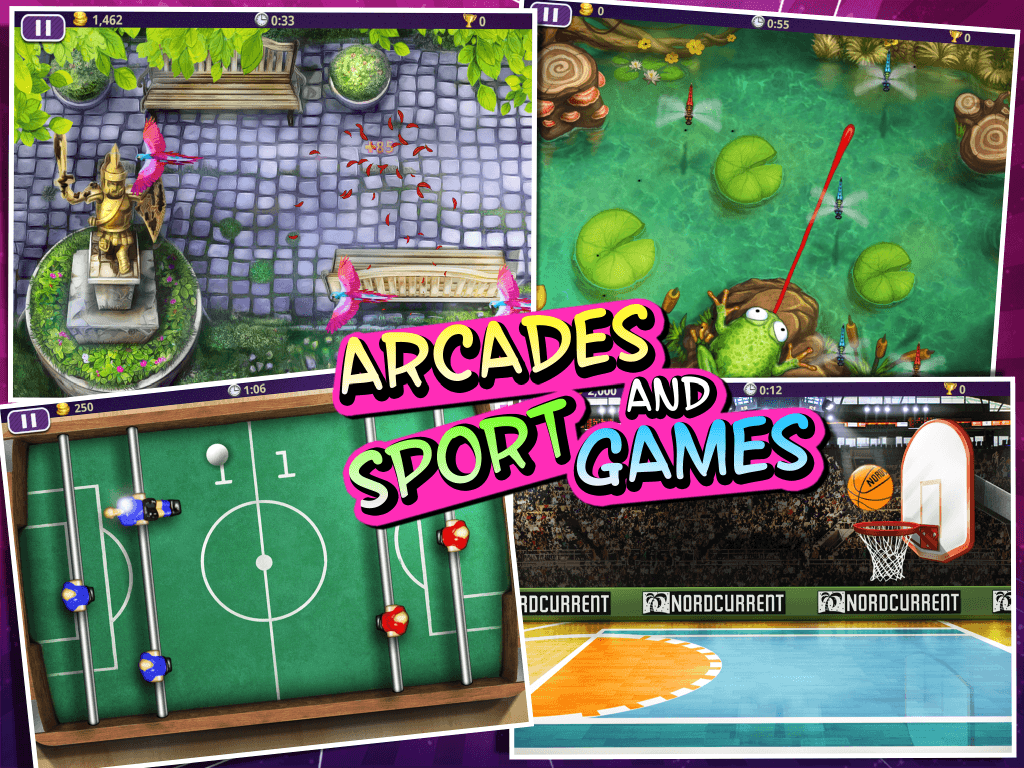 What's better than one free game? Try 101 Games for free! European game developer and publisher, Nordcurrent, announced that today their latest game 101-in-1 Games HD is out free on the iOS App Store.
Nordcurrent games director, Victoria Trofimova expressed their excitement today, "it was re-designed from scratch to take full advantage of iPad. 101-in-1 Game HD offers a huge variety of games in different genres – from arcade games, to puzzles and racing. 101-in-1 Games HD is a perfect game to play alone or together with your family and friends!".
The collection is a range of different games from different genres, such as arcade, puzzle, racing, cooking, and many many more. With a wide spectrum of different visual and game worlds – taking players from ocean depths to the Wild West, and even back in time to the stone age, this is surely worth the minutes it will take to download.

Pick up your free copy of 101-in-1 Games HD for the iPad here.