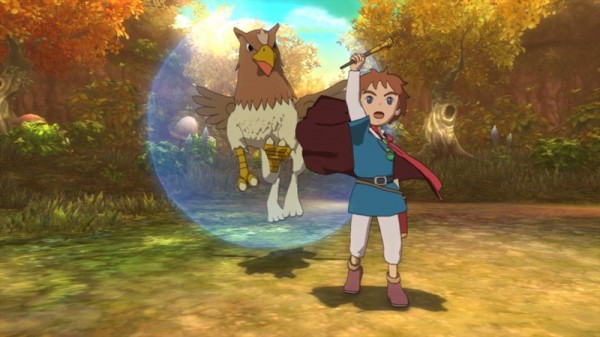 While Namco Bandai is already offering a neat Wizard's Edition exclusively through their online store, ClubNamco, they are also offering a few pre-order bonuses for those who don't feel like buying the special edition but still want to get the game's standard version.
Today the company revealed that there will be two special pre-order bonuses depending on the store you pre-order from. If you happen to pre-order the game from Amazon you will get the above "Griffy" familiar which has a few special abilities and wasn't added to the Japanese version of the game.
However pre-ordering from GameStop in the U.S. or EB Games in Canada will net you an even better bonus. Anyone who pre-orders from these stores will be given the steelbook case which can be seen below, featuring exclusive artwork. While the decision on which to pick up still lies with the consumer, I can tell you that those steelbook editions will probably be very popular when the game is released on January 22nd next year.