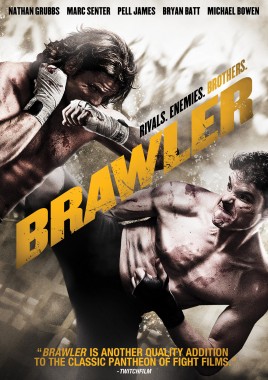 Capsule Computers had a chance to sit down with Nathan Grubbs, writer and star of the film Brawler and have a chat about Brawler, his role as older brother Charlie Fontaine, Grubb's martial arts background, and the preparation required for the role.
Brawler is a film based on a true story about two brothers participating in mafia run illegal fighting matches on the river boats of New Orleans in the 1950s. The film recasts the story in a modern day with a mixed martial arts twist. Brawler will be released to DVD, BluRay and Video on Demand on September 18th, 2012 in Canada. Check out the trailer for Brawler and our interview with Nathan Grubbs below.
Audio Interview here
 Video Trailer below.