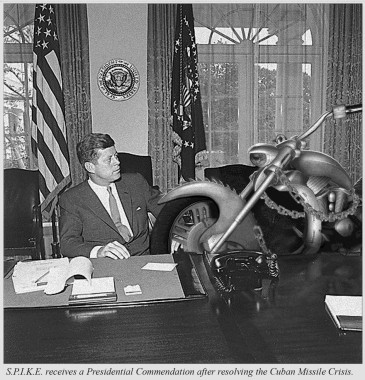 Twisted Pixel's next game LocoCycle has been pretty stark in information since its teaser trailer back at E3, but that's been turned around in time for PAX Prime 2012.  Finally having a gameplay trailer, which can be seen at the bottom of the page, players can checkout I.R.I.S., the super agent motorcycle as she fights a plethora of enemies using guns and martial arts.
But, the gameplay trailer isn't the only video released for the game as a "Behind the Scenes" video shows off the voice actors for both I.R.I.S., the main character, and S.P.I.K.E., her nemesis.  Who did Twisted Pixel get?  Lisa Foiles and Robert Patrick, respectively.  To check out that video players can see the video embedded just below.
Beyond the videos, Twisted Pixel has also said that special real life motorcycles designed after I.R.I.S. and S.P.I.K.E. will be unveiled at PAX Prime 2012.  Built by Southern Metal Choppers and Legacy Effects, the former Stan Winston Studios, the motorcycles are full sized, weighing more than 600 pounds and took more than four months of work to create.  Handcrafted and hand painted, I.R.I.S. is over 8 feet long and S.P.I.K.E. is over 9 feet long, but unfortunately not street legal.
Twisted Pixel will be at PAX Prime showing off not only LocoCycle stuff, but contests and demos for their other popular properties.