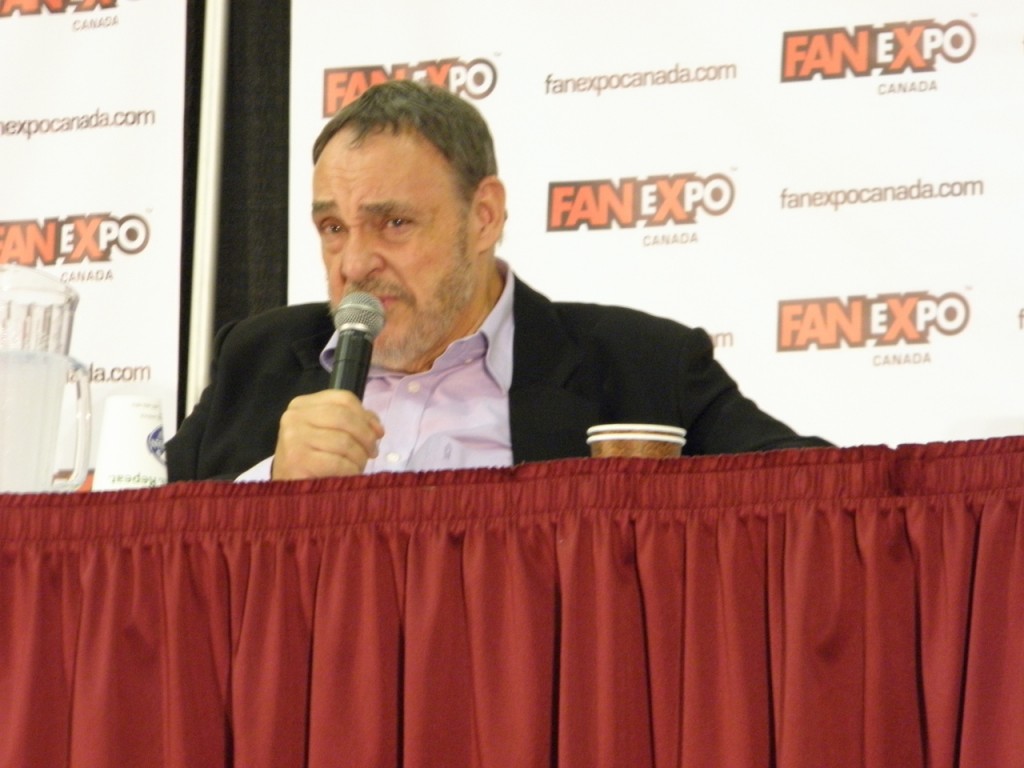 John Rhys-Davies has had a long storied career in the movie and tv industry. Best known for roles ranging from Vasco Rodrigues in Shogun, Professor Maximillian Arturo in Sliders, Sallah in Indiana Jones, and Gimli in Lord of the Rings, Rhys-Davies was at Fan Expo 2012 for an hilarious Q&A filled with stories from Rhys-Davies' life.  His answers to questions were wonderfully long and winding, often times filled with funny, fascinating, and charming personal stories about his experiences before coming back to the question itself.
He had plenty of words for aspiring young actors about their careers, advising them that luck is even more important than talent and skill as an actor. He recalled the most talented classmate of his at the Royal Academy of Dramatic Art who is still working full time as a working actor simply because he has been unable to have his big break. Rhys-Davies had just as much words for the Writer's Guild, complaining of a culture that focused less on talented writers and more on personal gain and cronyism. He also candidly told the audience that they could save themselves the tuition to film school and simply watch the behind the scenes footage for Lord of the Rings and learn everything they would need from film school.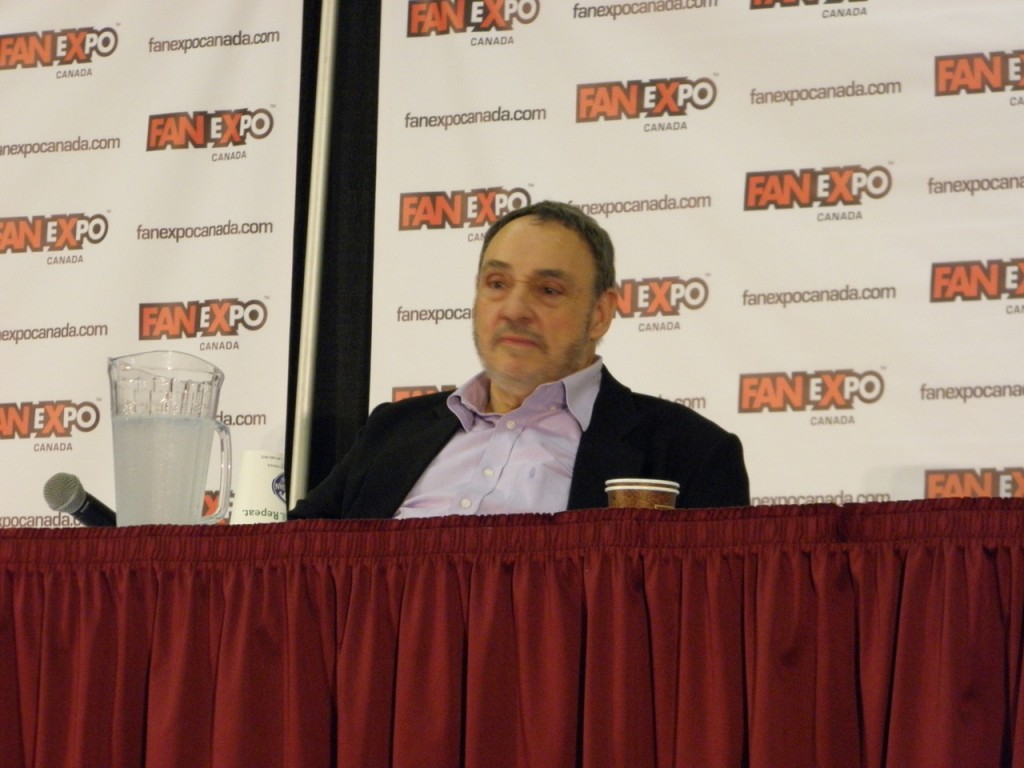 Rhys-Davies spoke a lot of about Lord of the Rings, admitting that he did not expect the film to succeed. He nearly turned down the role until his agent and his son insisted that it was extremely important for his career to take on the role of Gimli. Rhys-Davies spoke of the troubles with the glue used to attach the prosthetics to his face and his greater struggles on creating the correct voice for Treebeard. John Rhys-Davies said that he enjoyed New Zealand but preferred the southern portions of the country. He shared his particular dislike of Auckland, complaining about the traffic in Auckland and in Toronto, Canada.
He also talked at length about his work with Harrison Ford and the Indiana Jones films. Rhys-Davies recalled the Tunisian Fire Brigades failed attempt to put out a prop to ensure it could be reused for several takes. He complimented Ford's growth as an actor.
Overall, John Rhys-Davies provided a spectacular Q&A session.
Check out the audio below for the full hour long panel with John Rhys-Davies.