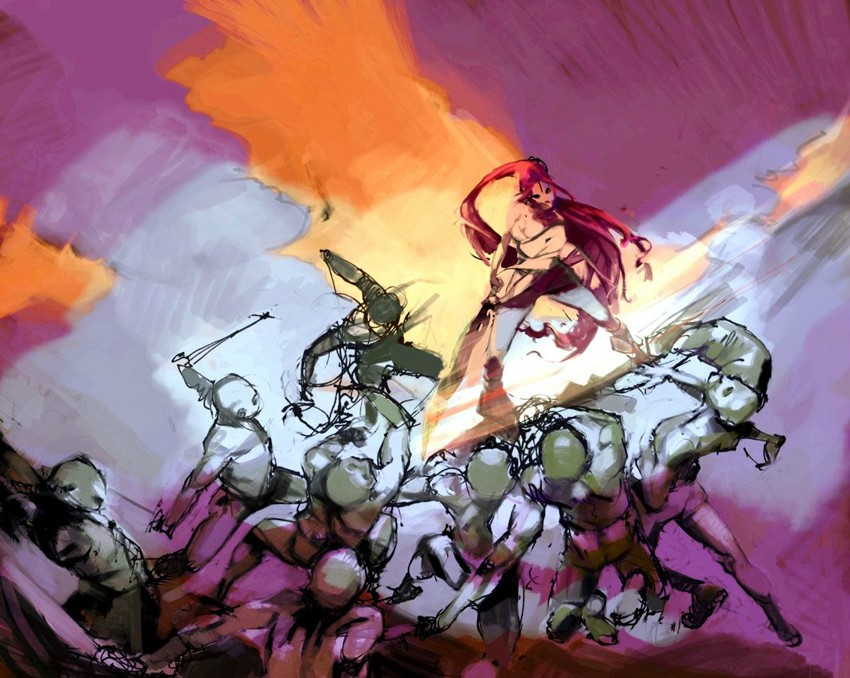 Concept art of what seems to be Heavenly Sword 2 has been leaked online depicting the main protagonist Nariko, the beautiful and fierce sword master of the Shen clan, engaged in combat in what seems to be a desert setting. Other concept art is very suggestive of the enemies we may have faced, including what seem to be three other bosses riding horses.
Sequels to Heavenly Sword have been discussed for some time as Ninja Theory had planned for 2007's hack and slash adventure to be the first in a trilogy. However, due to weak sales and the company's focus on other multi-platform series such as Devil May Cry's reboot (due out on January 15, 2013) and Enslaved: Odyssey to the West, nothing else has been heard on the continuation of the series up until now. It is also possible this artwork may have been used in the latter game, as the art styles seem particularly similar. Though these new pieces have not been confirmed by Ninja Theory as being Heavenly Sword 2's artwork, they seem pretty similar to the ones found for the first game.
Check out the leaked art below and tell us what you think on the comments section!