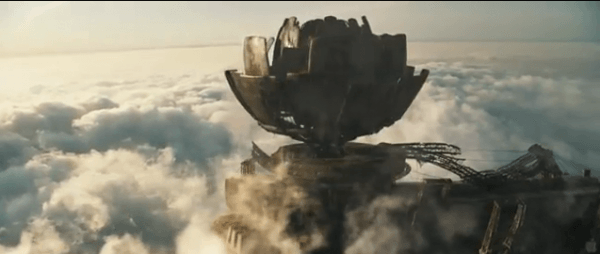 The Wachowskis are back, and this time they've added the director of Run Lola Run, Tom Tykwer, to their team for an extremely long, extremely confusing trailer. Cloud Atlas is based on a novel and according to the group of directors is meant to be a tale that spans times and genres. With a stellar cast at their disposal featuring such huge names as Tom Hanks, Halle Berry, Susan Sarandon, Hugh Grant, Hugo Weaving, Jim Sturgess, Jim Broadbent and so on (for the full cast list, go HERE), they might just pull it off. If the story isn't that convoluted and confusing.
The five and a half minute trailer certainly has the confusing element down pat. While it's got scale and the feel of epicness, it also doesn't have many answers or hints towards the actual plot. A lot of things seem to have been put in to show off just how massive the movie is, while a meaningful sounding voice over is given by some of the big ticket names involved.
Still, this definitely looks super intriguing and is something that I'd definitely be interested in seeing in the cinemas. I think this is the sort of movie that deserves a giant screen viewing.
Watch the trailer below. What do you guys think of the trailer for Cloud Atlas?
Cloud Atlas is being released in the US on October 26, 2012, but hopefully it does well enough to bring it to other countries as well.