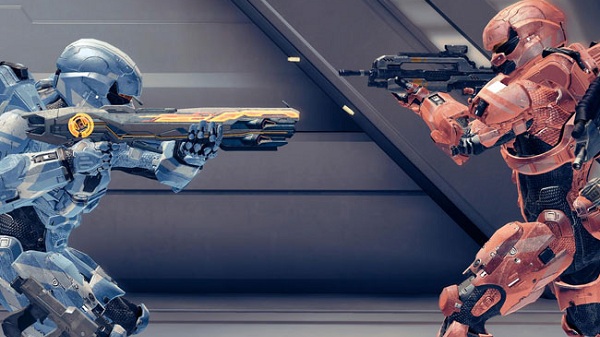 It was announced today that Halo 4 will feature a new and unique system called "specializations." These unique addition will add more content to the game that will give it a fresh feel for months and even years. Specializations are essentially, Spartan mini-classes that will further customize, enhance, and prolong your Halo 4 War Games multiplayer experience.
There are a total of eight specializations and will be end-game content, this means that you will not be able to begin to work on the specializations until you reach the end of the game's recently announced 1-50 ranking system.
Specializations give you 10 extra levels' worth of goods to unlock, including nine levels of cosmetic armor items. Those nine include armor sets, skins for those armor sets, a weapon skin, emblems, and a visor color. On the tenth level (though the order of what will unlock when isn't finalized yet, according to 343 and Microsoft), you get your gameplay modifying perk – the ultimate prize you really care about that we'll detail below.
Keep in mind that there will only be two available on launch but if you get the limited edition of the game, you will have access to all eight of the specializations right away. They went onto say that all specializations will be available to everyone sometime post launch. You might be asking yourself if these will be usable in Spartan Ops? The answer is yes, they will.
As you can see, specializations will help enhance the gameplay of Halo 4 for years to come, those interested in seeing the full list of specializations can do so over at IGN. Now, whether you choose your specializations based off your weaknesses or your strengths will be completely up to you.