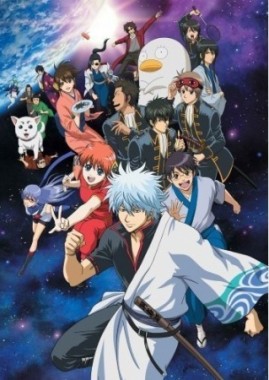 Thought Gintama was dead? Yeah, me too. But no, although the series has been cancelled two times now and had 'ending' episodes, the series is set to once again return from the dead for it's third season.
The series has been confirmed by TV Tokyo to be returning on Thursday the 4th of October at 6.00pm. Coincidentally this time-slot is currently held by SKET Dance. It is unknown at this time whether SKET Dance will end or simply move time-slots. I for one hope that SKET Dance is not being bumped off TV in place of Gintama. I hope that TV Tokyo still has a place for both series.
What do you think of Gintama returning yet again? How long do you think it will be before it 'ends' again? Let us know in the comments section below.