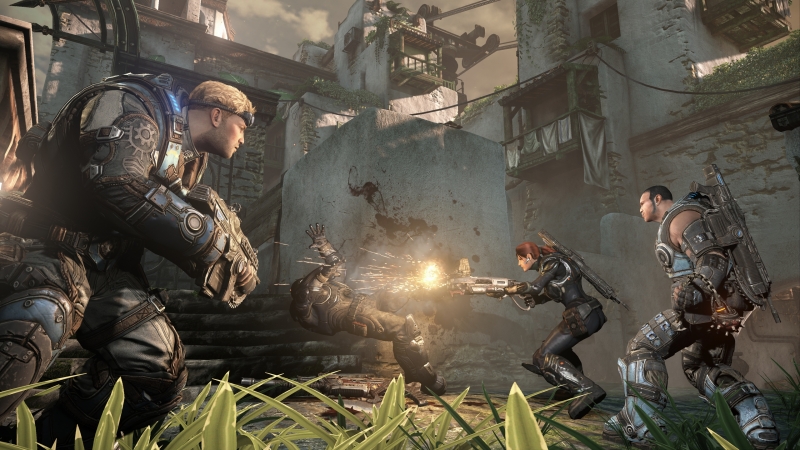 Epic Games has officially announced a Free-For-All mode for their upcoming Gears of War: Judgement. The Gears of War series is renown for its strategic team based combat, Judgement re-introducing the old school deathmatch mode.
Epic debuted the new multiplayer mode at PAX, calling it the most intense and challenging mode yet. Along with the new game mode, two new maps Gondola and Library were unveiled.
Gondola: The Coastal Villa Apartments are part of the exclusive Halvo community located in the prestigious Agora foothills. Residents enjoy a host of interior upgrades, and each unit features an ocean view from a private patio or balcony. This quiet, gated community is located only a short gondola ride from the renowned shops and businesses of our active and thriving coastal community.

Library: The Alexiy Desipich Memorial Library is not a library in the traditional sense, but rather an archive of important documents surrounding his life, career, and personal interests. An avid historian, politician, and philosopher, Desipich is most remembered as the father and creator of the Austere Canon, the basis for the Coalition of Ordered Governments, which was shaped around eight guiding principles: Order, Diligence, Purity, Labor, Honour, Loyalty, Faith, and Humility.
Gears of War: Judgement  is set to be released for Xbox 360 in March 2013.