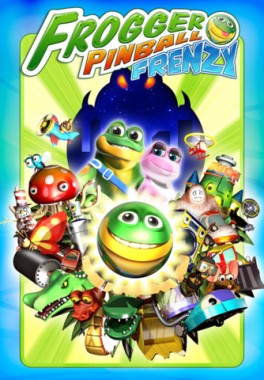 Konami has now released Frogger Frenzy Free for iOS devices for all you Frogger fans out there. With fast-paced pinball action, unique stages, special modes, and that all important Facebook connectivity, this new Frogger is bound to be a whole bunch of fun – with some friendly competitiveness mixed in there too.
Take on the evil RoboCroc and help rescue Lily and save Frogger's home in this new app, with 3D rendered graphics, ramps and realistic physics to play with. The special modes you can unlock include boss battles, Frogger frenzy, and multiball. With three action-packed tables in total, including Swamp, City and Space Station, gamers can compete internationally and take the title of ultimate pinball master.
Plus, if you connect with your Facebook account to compete with your friends you also get access to their unlocked achievements and power-ups. For more information about Frogger Frenzy on Facebook go to their Facebook page HERE.
Get Frogger Frenzy Free NOW for iTouch, iPhone and iPad for FREE – Get it HERE