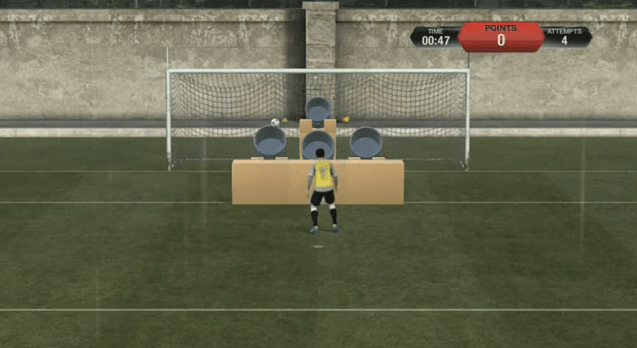 EA have just released the latest trailer showing off the new Skill Games within FIFA 13. By taking advantage of the player impact engine, players can try out a number of different challenges that focus on all the core elements within FIFA13, such as passing, dribbling, shooting, free kicks and penalty kicks to help you learn more about the game and also have fun along the way.  Some of the challengers are very basic such as simply dribbling between cones, but will increase in difficulty to challenge the more experienced players.
Another skill game featured is the penalty kick mechanic where you will learn how to aim and shoot and place your shots like a professional.  There are many more exciting and challenging features to experience, check out the trailer below and see for yourself.
Who's looking forward to playing FIFA13?  Let us know leave a comment below.