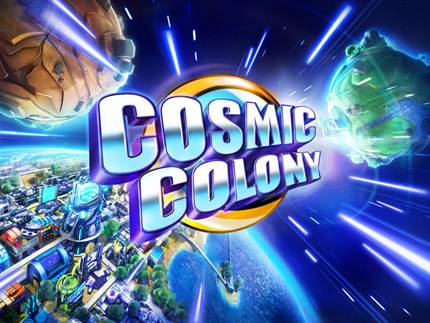 Set in the year 2088, Cosmic Colony allows players to become the ultimate space commander. In this distant time, brave men and women venture to the far reaches of the galaxy in search of life. Join veteran Planetnaut Breck Powers on his journey to explore the unknown!
Cosmic Colony is the latest in the long list of Gameloft titles for iOS and Android. The game gives players the ability to create and expand a lively space-age settlement – featuring more than 60 animated buildings, business centers, factories, and more! Players can explore the planetary surface by expanding their colony, launch rockets and traverse space, seeking out galaxies and planets in search of artifacts. But it's not all smooth sailing. Players will need to defend themselves against invading space pirates in fun and engaging mini-games. Alongside all of this there are unexpected events from the cosmos, such as dangerous UFO's and falling meteorites.
Would-be space explorers need only to wait until this Thursday, the 23rd of August until they can blast off into space and explore the unknown reaches of the galaxy.