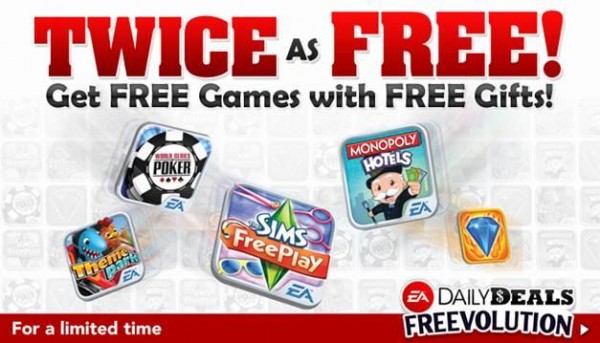 Fans of EA's mobile titles such as Monopoly Hotels, Bejeweled Blitz, and more can look forward to getting some nice bonuses this week, as EA have announced some in-game gifts for their most popular mobile titles, as well as some sales for in-app purchases.
Here is a look at what players can expect to get:

Not too shabby. If you are interested in any of these titles, you can download them from the iTunes store, and if your already a member, you can now start collecting your loot courtesy of EA's mobile division.