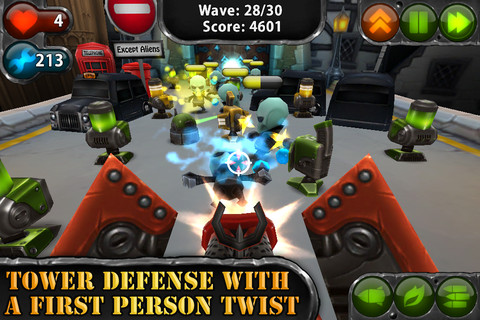 The developers at Chillingo have released two new games for iOS today with Commando Jack and Funny Wood HD.
Commando Jack puts players into the roll of Jack himself as he works to save the Earth from invading aliens.  Jack must fight off the alien onslaught by placing towers around the map to destroy them as the come in, but when worse come to worse Jack can hop in a turret and taking on the fight himself.  With five maps that change to meet the challenge of the player and stars to collection in each level, players will have plenty to do.  Players interested can download Commando Jack from the iOS App Store for iPad, iPhone, and iPod Touch HERE.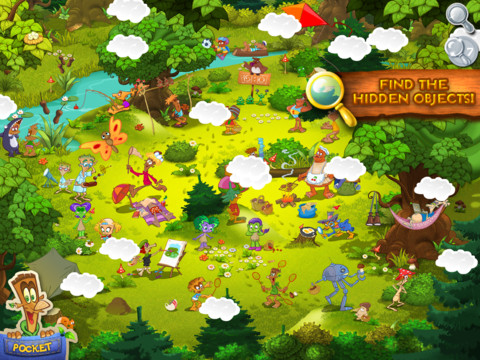 Funny Wood HD goes in the complete opposite direction of Commando Jack with hidden object gameplay with the twist of having players have to clear out obstructing objects, like clouds and bubbles, while they search.  With six different scenes and different modes to switch up gameplay, there is plenty of things to do for the casual player, plus over 50 trophies to earn throughout gameplay.  Players can download Funny Wood HD specifically for the iPad from the iOS App Store HERE.