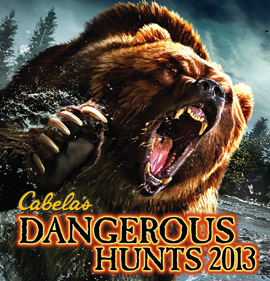 The latest adventure in the Dangerous Hunts series has only just been announced very recently. The game will feature some new gameplay elements thanks to it's new and unique controller peripheral that adds a heartrate monitor to the game that synchronises itself with the players own heartrate.
The game also features a new AI system called the Powerler A.I system that allows for creatures to organise themselves into groups and to battle hunters in a much more realistic and organised fashion. This looks like something that would go well with the new Maneater mode, which pits the players against creatures in a co-operative game which has them completing objectives.
Be sure to check out the trailer embedded below.