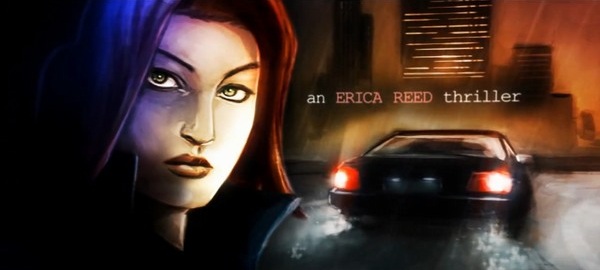 For the fans of point and click adventure titles, you may now get excited! Phoenix Online Studios and Reverb Publishing released a new trailer for their upcoming point and click mystery title, Cognition: An Erica Reed Thriller.
This trailer gives you an overview for the gameplay that players will be using in Cognition. The story will be very deep and chilling as you unravel twists and turns in order to find your brother's killer and it goes with the tone the game sets with its cel-shaded in-game art and artistic, bone chilling cutscenes.
The official plot for the game reads:
Cognition is a thought-provoking mystery following Erica Reed, a Boston-based FBI agent, haunted by the unsolved case of a serial killer who took her brother's life. Taking a turn for the strange, Erica investigates with the ability of post-cognition, sensing an object's past with a mere touch. What unfolds is a much greater, much more complex and enigmatic mystery, as it becomes clear that someone knows her secret.
For those of you who will be in the Seattle area for PAX PRIME from August 31 to September 2, you will be able to head on over to Reverb Publishing's booth #3340 to get some hands-on time with the demo for the unique mystery.
Cognition will be released sometime this fall 2012. Check out the trailer embedded below for more info.