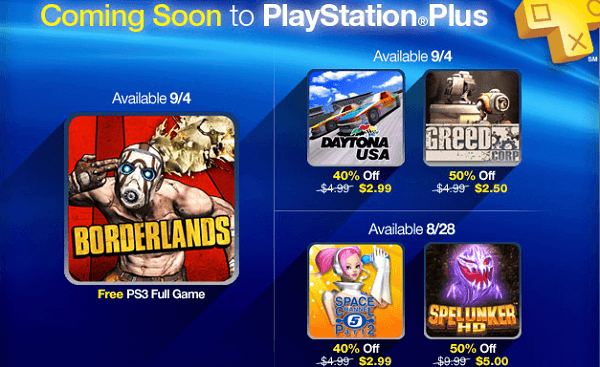 It has been awhile since gamers in North America received a full retail title as part of the PlayStation Plus "Instant Game Collection" promotion. Europe received Red Dead Redemption last month as well as another title before that, while North America was simply given PSN titles.
While these games were still great in their own right, North Americans will be able to add Borderlands to their digital game collection next week on September 4th, allowing you to play the title as long as you are a PlayStation Plus member. This is a great little promo to help promote Borderlands 2 which comes out roughly two weeks after the PS Plus debut of Borderlands.
Besides the free game, PlayStation Plus members can also pick up Greed Corp for $2.50 or Daytona USA for only $3 while everyone else has to pay $5.