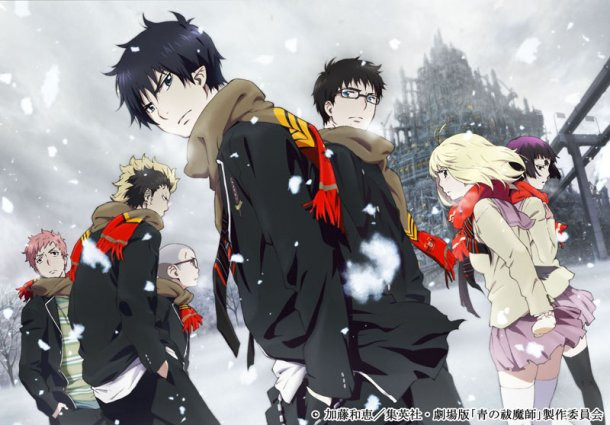 Last year following the conclusion of the Blue Exorcist anime series, the announcement was made that a Blue Exorcist film had been green-lit. The film which has been in the works all year, is set to premiere December 28, 2012, in cinemas across Japan.
In anticipation of the film's premiere a new official trailer for the Blue Exorcist movie has been released and can be seen below. The trailer shows off a little bit of footage here and there but doesn't reveal too much in the way of the film's plot.  The Blue Exorcist movie is said to feature the same director as the anime series Atsushi Takahashi reprising his role. Judging from promotional art, the film will feature and focus around a Winter setting.
Check out the trailer below and let us know what you think in the comments section.