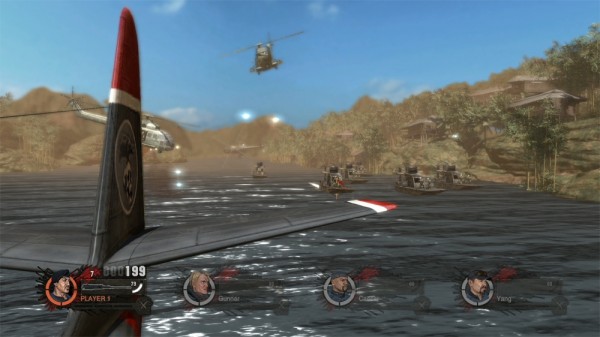 Ubisoft have released The Expendables 2 Xbox Live Arcade game for all you action movie fans. Four Expendables (Barney, Gunnar, Caesar and Yin-Yang) are hired to rescue a kidnapped Chinese billionaire. Which, as with all things, goes terribly wrong. You can relive the movie, and the most amazing action sequences with your favourite stars, pillars of the action genre. You can also play with up to 4 players in co-op, so you and your friends can enjoy being badasses together. The co-op can be played on and offline, so don't worry, you don't need to be connected to play it.
The game has come out just before the release of the film (for us Australians anyway), and will either hype you up even more, or lower your expectations for it. Either way, action games are usually quite fun, and The Expendables is nothing if not an action packed franchise.
The Expendables 2 is available NOW on Xbox Live for 1,200 Microsoft Points – Grab it HERE.