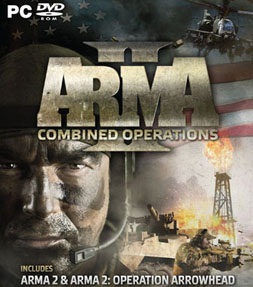 Hey, you know that awesome zombie game, DayZ? Well, someone's taken that and turned it into a hardcore military simulator!
Wait, maybe that's the other way around.
Regardless, Bohemia Interactive today released a retail version of Arma 2: Combined Operations, which is available in stores for the first time in Australia and New Zealand. It's been available on Steam for a while now, but you're now covered if you still prefer the old brick-n-mortar shopping experience.
Combined Operations is the special edition of Arma 2, and includes the base game, plus the expansion, Operation Arrowhead. And of course, you need this version to play DayZ.