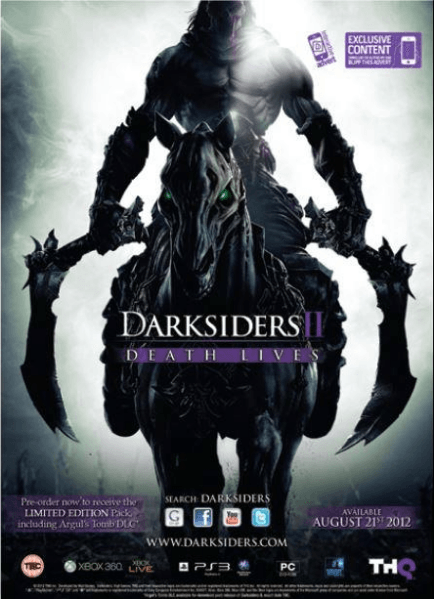 THQ and BlippAR have put together something special to go along with the release of Darksiders II this week.  Interested players and true apostles of death can download the blippAR app from the iTunes App Store HERE or Google Play HERE and check out the poster to the right.
With the app and poster players can check out the trailer, Facebook page, Twitter, and use your phone's camera to make you and your friends apostles of death.
For all the features embedded in the images, players can check out the video below showing off the locations of the different special locations on the poster.
Be sure to grab the app and check out all the posters features and share out your pics of everyone with their Death Mask to show off their appreciation for Darksiders II.