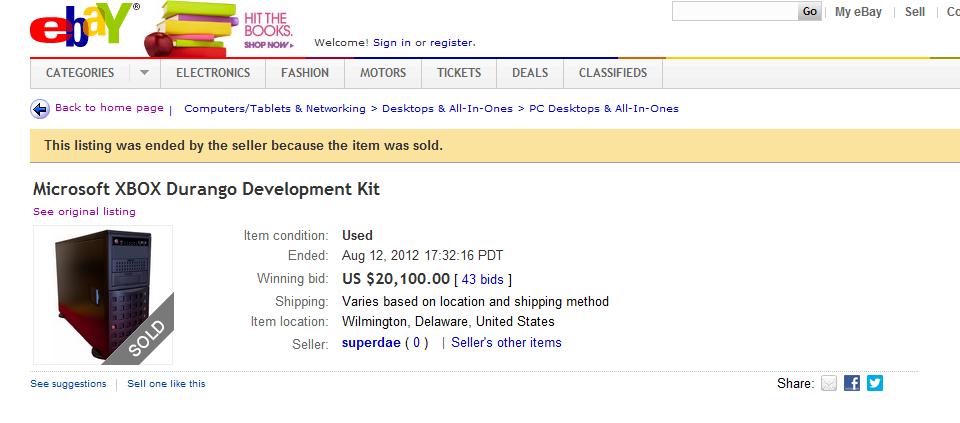 An allege Xbox Durango Development Kit has been sold on Ebay for $20,100. A total of 43 bids were confirmed for the black tower PC looking device which may or may not be the Xbox 360's successor. The listing by Ebay user 'superdae' describes the item as used and:
This item comes with powercables, and a wired controller.
Most defiantly an exciting description.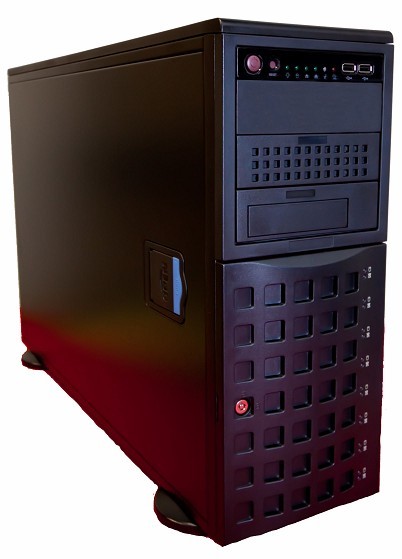 Now two things can come of this. It's proven to be fake which is probably the most likely outcome, as development kits are strictly controlled and monitored.
However with that said, remember that guy who lost the iPhone 4 prototype in a bar back in 2010? Yeah strictly controlled and monitored…
However if this listing proves to be real (which is highly unlikely) we could learn the upcoming console's specific tech details and hardware capabilities in full.
Spoiling Microsoft's big unveil at a future press conference.
We know Microsoft is working on an Xbox 360 successor and this has been pretty much confirmed.
It's just a matter of time until they make an official announcement.