Welcome to the first week of Nintendo's 8-bit Summer! This week Nintendo are tackling the classics and giving us a nice gulp of sports and what-not with a slew of digital releases.
First up comes the legendary and original beast that started it all, The Legend of Zelda. This NES port was original released on the 3DS eShop to ambassadors, but has eluded everyone else who bought the 3DS a bit late. You can grab Zelda and Link's first ever sword for $4.99. Also seeing a wide release on the same platform and price is NES Open Tournament Golf, which is pretty much the original Mario golf of sorts, unofficially..that is.
Arc System Works love their sports, too. Family Tennis 3D takes an anime-styled cast and throws them in a full tennis romp for $6.99. Also included is of course the 3D visuals you would expect and three mini-games.
Akari by Nikoli is out for $4.99, and as most Nikoli games are, this is a puzzler involving lights and numeric combinations. Topoloco is also $4.99, but is more of an app that teaches younger players topography in a unique and delightful way.
Next up for the DSiWare is 3, 2, 1… WordsUp!..and yes, that is the title. This game lets players build words out of a set amount of letters while under pressure from a timer. It may be a niche game, but $1.99 isn't too much of a risk for those of you who crave your vocabulary testers.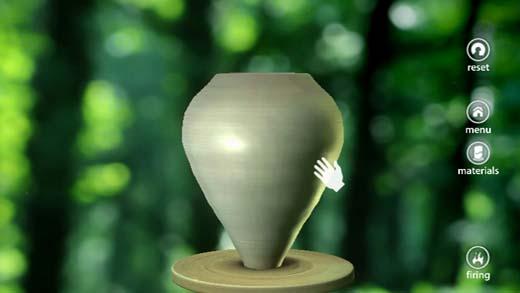 Wii have been needing some WiiWare as of late, and one of the most..well..different titles has been released on that service for 500 Points. Let's Create! Pottery is as it sounds, and offers a relaxing pottery class on the console without a Demi Moore in sight. Finally, 2020 Super Baseball has arrived on the Wii's Virtual Console and adds a futuristic twist to the sport with land mines and armor spilled into the mix. 2020 Super Baseball is priced at 900 points.
On sale this week is Sakura Samurai: Art of the Sword, which is now just $4.99 (a two dollar discount), and those anticipating Heroes of Ruin can snag the demo this week to get a first taste.
Phew…well, no one can argue that Ninty didn't deliver in quantity this week, and you can pick these titles up now across their preferred platforms. What sports/pottery/Zelda/word-game are you planning on picking up this week?