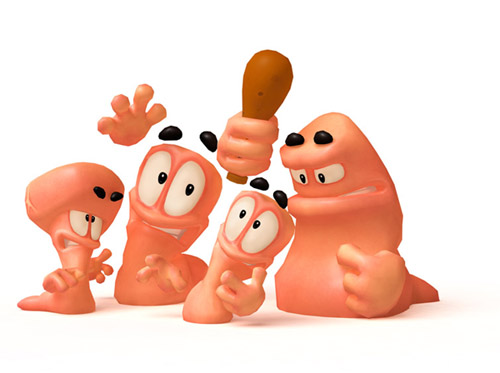 I have to admit, at first I wasn't completely sold on Team 17's claim that the upcoming Worms Revolution was more than a graphical update, but the more I see of the game, the more I'm convinced it deserves the title.
The second Developer Diary explains how some of the announced features will actually work in the game.
Covered in the video are the graphical update, using classic 2D gameplay rendered in 3D models; the physics objects, that replace the static environmental obstacles that were dotted around the landscape in previous Worms games; and that game-changing element, dynamic water, which can push worms around, restrict their movement and attack effectiveness, and slowly drown them.
If you're still unsure of how this Worms game will be a revolution over the old ones, this video will  get you excited for the game.