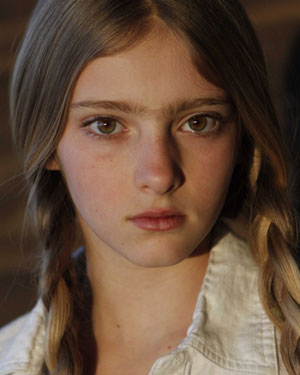 At the tender age of eleven years old, Willow Shields holds herself far better, and with far more maturity, than I, or anyone I know, did. She speaks with a wisdom and surety that any pre-teen would be jealous of, and manages to still remain confident and well spoken in front of a conference room of people, which is no easy feat.
Willow Shields is famous for her role in Hunger Games as the main character's little sister Primrose Everdeen. And given her performance in the movie, it's no surprise that she comes off as a good actor off screen as well. When asked if it's difficult for her to cry as often as she does, she answered that it was easy for her once she was in character. She couldn't quite explain it, but clearly her instincts are right on, because she carries it off well.
She talked fondly of Jennifer Lawrence, saying she was the most wonderful, kind person, as well as Josh Hutcherson. It is nice that her on screen relationship with Jennifer Lawrence's character, Katniss, continues off screen. She also bonded with Amandla Stenberg, who plays Rue and is closer to her age than the other actors.
When Willow first auditioned for the role of Prim she was halfway through reading the book, and like most people, loved it and wanted to have a part in the movie desperately. She also relates really well to Prim, in their caring and helpful personality, and relishes the development her character is going to undergo in the second and third movie, on this her maturity was clear in the way she spoke of how she loved the challenge and the opportunity to really utilize her acting skills to expand her character further.
When asked the question 'Peeta or Gale?' she replied 'Katniss', which as a Hunger Games fan, I fully support. Even that choice spoke of her maturity and was a great answer.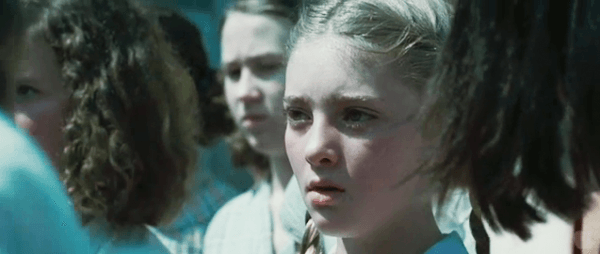 Catching Fire will start shooting in the American Fall, so sometime over the next few months, and has a release date set for November 22, 2013. Are you guys keen for it? Is there a particular thing that you're looking forward to seeing in the second movie? Or are you just excited for the whole thing?
Check out the rest of our Oz Comic Con coverage on the rest of the site, including impressions, more panels, and interviews!