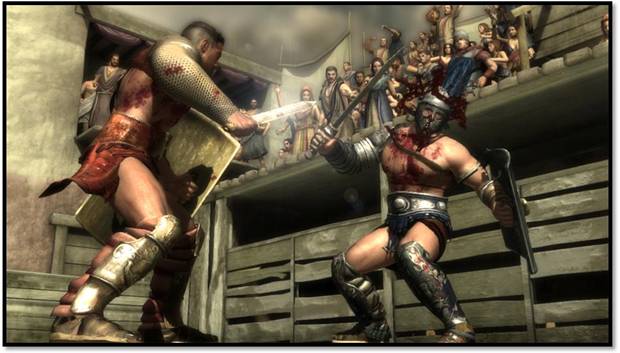 Are you a fan of the hit TV show by Starz called Spartacus? Does the show that gives you gratuitous amounts of gore, tits and awesome-sauce make you want to experience what it is like to live in that world? If you answered yes to either of those questions, you may want to check out the upcoming Spartacus Legends from Ubisoft.
In Spartacus legends, players are a gladiator in the arena and must fight to survive. To quote Ubisoft –
Experience all of your favorite combat moments from the Spartacus show and pave the way for your own destiny as a Legend of the arena.
Spartacus Legends allows you to live out all of your favorite gladiatorial fantasies as a Lanista and build a Ludus of your own. Although eternal glory is found on the battlefield, there is more to Spartacus than meets the eye. How will you manage, train and equip your gladiators for victory?
Be sure to keep an eye out on this one if you're a massive Spartacus fan. The game will be appearing on the XboxLive Arcade and the Playstation Network in the future. Check out the official website here for more info.