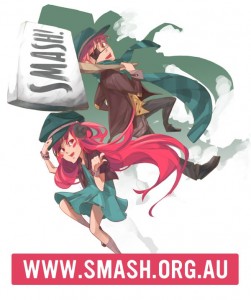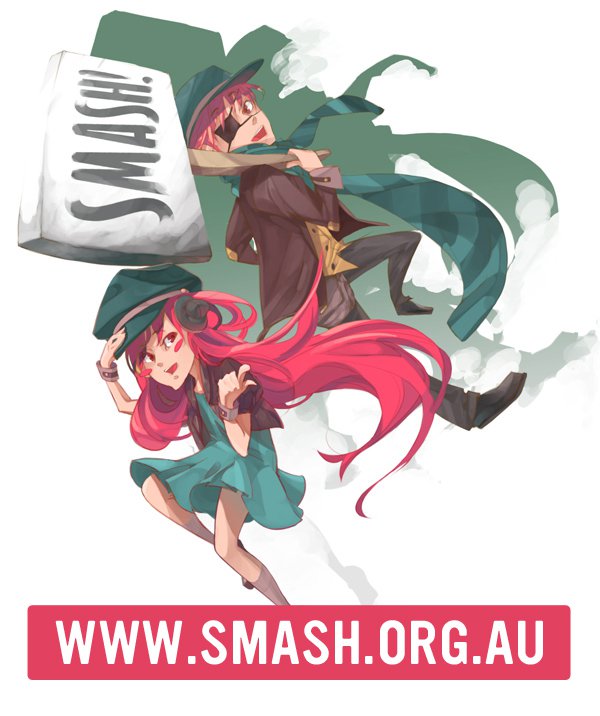 Karaoke, the act of singing your favourite song without the lyrics in the background. You can do it in private, you can do it with friends and you can even do it in front of strangers in a karaoke bar. In fact, for those who were at SMASH! 2012 it was entirely possible to sing in front of complete strangers. Well, there wasn't a karaoke bar at the event. Instead, it was a karaoke competition, with the winners receiving vouchers for anime and manga purchases. With karaoke being popular in the Land of the Rising Sun, it was no surprise that it was a Japanese-centric event.
There are two forms of the competition: Singles and Duets. Before the Final itself, all competitors had to go through the Heats, a qualification round of sorts. The heats for the single competition ran for two hours while duets on had an hour on heats. Four heats were reserved for the single competitors while duets only had two, all at 30 minutes each. The field whittled down to two for the final for both single and duet competitions. It was these two for both competitions that would eventually fight in the final.
The final would be held later in the day at the main stage, right before the closing and awards ceremony. The crowd that filled the main stage for cosplay event was long gone, but there were still some hanging around. Not a bad crowd for the four finalists. First up were the single competitors. The first competitor was Lynneal Santos with a rendition of Shounen Yo Ware Ni Kaere from the anime Mawaru-Penguindrum. She sang quite well, with an excellent voice. She was into it as well, which was good. The second contestant, Jennifer, sang Sousei No Aquarion from Genesis of Aquarion. She was excellent as well. The singles final would be a tight one.
The second two spots were the duet finalists. The first duet went out with the song Only My Railgun from one of my favourite animes of all time, Toaru Majutsu No Index. The performance was not bad, but the singing lacked the power it should have had. With that said, their routine was choreographed quite well. As for the second pair, they went with Trust Me from Durarara. The performance, to put it bluntly, was bad. The performers did miss a few of the lyrics often and they read their lyrics from their hands. At the end of it all, the single final was great, but the duet could have been a little better. With that said, it was quite enjoyable and fun.
Be sure to check out the official SMASH! website and our SMASH! 2012 section here on Capsule Computers.