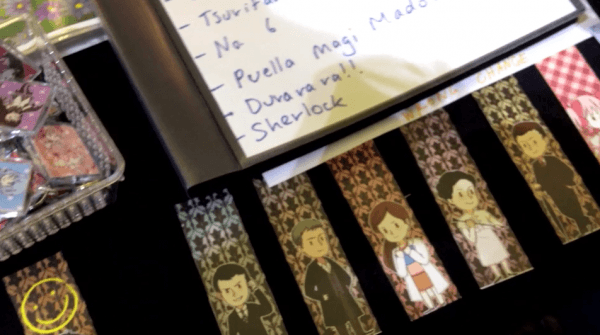 SMASH 2012 is a place that talented artists can go to show and sell their art, and Lucy was on of these talented artists, with the added bonus of being exceptionally young, at the tender age of 16. With an interesting Manga and cartoon range of drawings, she does both fandom and original related art with a fairly distinct style.
What did you guys think of SMASH, if you attended, did you enjoy the art on show? Was there anything in particular that caught your eye? Do you enjoy the art side of things at conventions like this?
Make sure to take a look at Lucy's Deviant art page cloudrop.deviantart.com for some really awesome art. And if there are any Sherlock fans out there, you should definitely take a look at her page because she has some really great stuff up there.
Be sure to check out the video embedded below for the full interview. Be sure to check out the official SMASH! website and our SMASH! 2012 section here on Capsule.