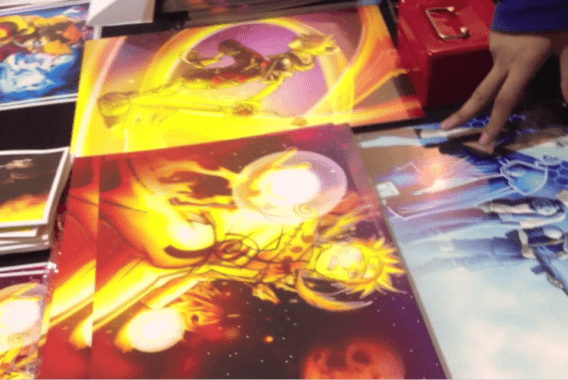 At SMASH 2012 we got a chance to chat with one of the freelance artists who had a booth set up. Jeremy Flores works for Red Ape a group of illustrators that designs advertisements for a lot of companies, some ads of which you may have seen before. Jeremy Flores, who draws storyboards for Red Ape, was selling his wares to the SMASH attendees with some really choice Naruto and Kingdom Hearts drawings on show.
What did you guys think of SMASH, if you attended, did you enjoy the art on show? Was there anything in particular that caught your eye? Do you enjoy the art side of things at conventions like this?
Make sure to take a look at Jeremy's Deviant art page je2bot.deviantart.com for some really awesome art.
Be sure to check out the video embedded below for the full interview. Be sure to check out the official SMASH! website and our SMASH! 2012 section here on Capsule.