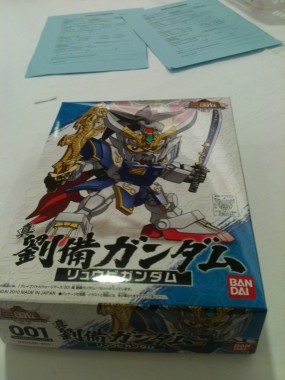 If you're a fan of the mecha anime genre, then chances are, you've heard of Gundam. Widely considered the granddaddy of all mecha anime, this franchise's success and popularity has been attributed to not only the various anime series themselves, but also for the release of multitudes of collectible constructible model kits. Referred to as 'Gunpla', these model kits are hugely popular in Japan and increasingly so in the west due to the clever snap-lock designs which require no glue or special tools to put together. The final result of construction is a scaled replica of the various mobile suits from the animes.
At the Sydney Anime and Mange Show for 2012, HobbyCo had once again sponsored the Gundam Building Workshop. Just as with years before, this event was free for all to attend, and builders of every caliber invited to join. Due to its high popularity, and limited seating per session, most convention goers had to make a booking in advance. Once your allotted time had come around, every patron of the workshop was ushered towards one of several tables and issued a free model kit. Everyone was also provided with temporary tools to assist in a clean construction. Each table had a mentor present to assist first timers in how to build their own Gundam Model kit.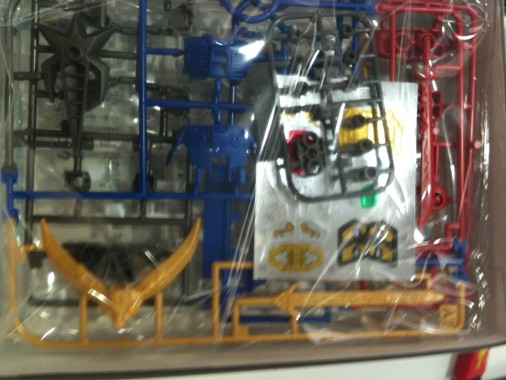 Now, while I myself have had plenty of experience in building Gunpla, there were several youngsters at my table that were clearly in need of some assistance. It was nice to see that not only were the mentors enthusiastic and helpful, but other, more seasoned model kit builders were also willing to lend a hand. And it must be said, that the experience is all the more wholesome if attended with a group of friends who share the same interests. Being in the company of other anime and manga fans, conservation quickly turned to favourite series, characters, mobile suits and even sprouting bragging rights about the biggest and best builds that each person at the table had properly completed. Unfortunately, time was limited to half an hour sessions at a time. But there was no worry, since every attendee got to keep their model kits and parts to finish at home if they ran out of time.
For those interested in specifics, the freely issued model this year was an SD (Super-Deformed) Grade model kit from the anime 'Gundam Brave Battle Warriors'; A lesser known series outside of Japan, but certainly worth a watch for particularly Gundam and Dynasty Warriors fans.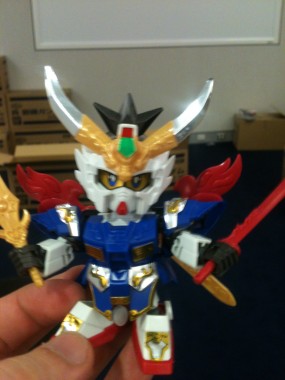 Regardless of whether or not this was your first experience building a Gundam model kit, or if you're a Gunpla veteran looking for a freebie and like minded fans, the Gundam Building Workshop was a heck of a lot of fun to attend. The sense of community and personal achievement derived from constructing your own war robot is something to be experienced and is still the reason why this particular SMASH event continues to stand out as one of my annual convention favourites. If you missed it this year, be sure to catch it in 2013! You won't be disappointed.
Be sure to check out the official SMASH! website and our SMASH! 2012 section here on Capsule.