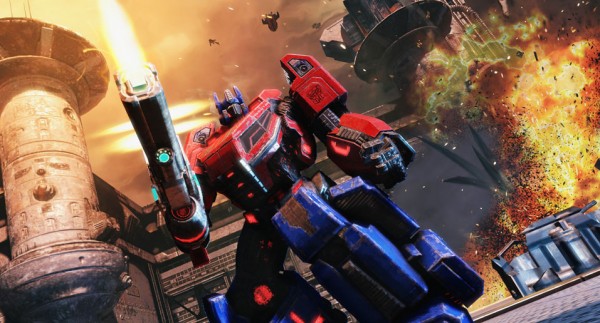 With just over three weeks left until the release of the latest Transformers outing, Activision have released a smash heavy trailer to show off the multiplayer modes of Fall of Cybertron. The title will launch on August 22 in Australia on PC, PS3 and Xbox 360, and is the third Transformers title to be released by developers High Moon Studios.
The multiplayer mode will include 10 battle maps and feature 5 different game modes, with Escalation mode being a particular highlight in the trailer. A co-op style of gameplay, Escalation is essentially another Horde mode, with 4 players fighting off waves of enemies in ever intensifying combat.
Other news included with the release of the trailer is the ability to create a custom Transformers character to take into the multiplayer battle grounds. Although classic models will be available, it looks like there should be a good amount of room for creativity, with the usual set up of having different parts available for purchase. The keen eyed will spot that as well as being able to buy armor and parts there is a 'personality' tab snuck in there, as well as one for 'loadouts'.
Make sure and check out the trailer below.