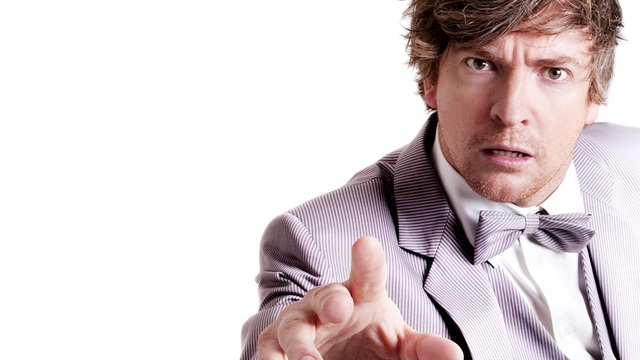 Rhys Darby – This Way to Spaceship
2012 is an exciting year for the British what with hosting the Olympics and all. Not so good, though, is that the world's going to end this December according to an ancient Mayan calendar. Not that I believe in it, but Rhys Darby does – at least for the purposes of his comedy set.
This Way to Spaceship, Rhys Darby's first ever UK tour, recounts a life once lived and how it gave him the unique set of skills that led to a place on a spaceship to salvation. These skills mainly being a proficiency with sound effects and a nimbleness on the dance floor, Rhys offers a master class in physical theatre.
His material ranges from the observational to the downright silly, incorporating the same lovable goofiness seen during his time as the fictional band manager of Flight of the Conchords and in his various film roles. He draws on his childhood and his experiences in the New Zealand Army for a face-achingly funny routine of ridiculous scenarios and stories.
*Rhys Darby's UK Tour This Way to Spaceship has ended, but he will be performing at the Edinburgh Festival Fringe 2012*