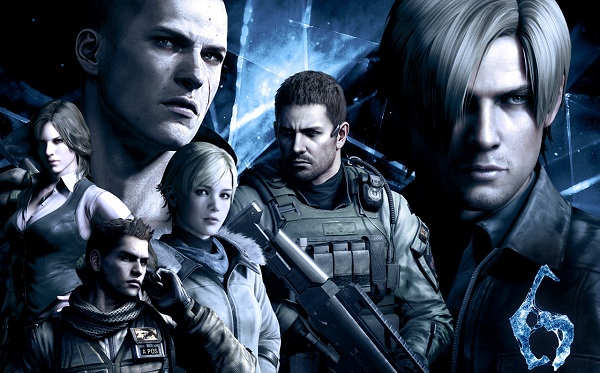 At the San Diego Comic Con this weekend Capcom announced the voice acting cast as well as the people used for the character's motion capture in Resident Evil 6.
LEON S. KENNEDY: Jason Faunt (body) Matthew Mercer (voice)
HELENA HARPER: Katherine Randolph (body) Laura Bailey (voice)
CHRIS REDFIELD: Reuben Langdon (body) Roger Craig Smith (voice)
PIERS NIVANS: Kevin Dorman (body) Chris Emerson (voice)
JAKE MULLER: Troy Baker (body, voice)
SHERRY BIRKIN: Sara Fletcher (body) Eden Riegel (voice)
ADA WONG/CARLA RADAMES: Michelle Lee (body) Courtenay Taylor (voice)
VOICE OVER DIRECTOR: Liam O'Brien
It should be noted that only 3 members of the voice cast have worked on past Resident Evil games. Roger Craig Smith who has played Chris Redfield throughout the entire series, Courtenay Taylor who played Ada Wong in Resident Evil Operation Raccoon City and Eden Riegel played Sherry Birkin in Resident Evil Operation Raccoon City. With Resident Evil 6's release only two and a half months away, will you be picking it up at launch on October 2nd?