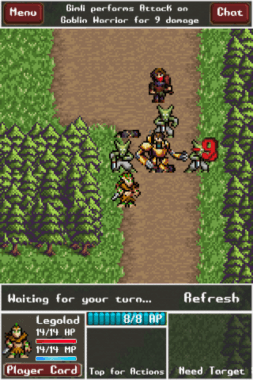 Ayopa Games' newest title was dated and announced as Pocket Heroes for iPhone and iPod Touch. Pocket Heroes will be released July 12 for $0.99 on the iTunes App Store. Pocket Heroes is an adventure RPG  featuring 8-bit style graphics with ten different environments and social game play.
There are no randomly generated dungeons in this game. All the dungeons are built by hand which allows for special triggered events and objects to interact with. Players will be able to bring up to three friends to co-operatively tackle the epic quests in campaign mode. Choose from four different classes and face off against over 20 different enemy types.
Ayopa Games promises strong content support, with of plenty of new classes, dungeons, and co-op gameplay mechanics in future. updates.