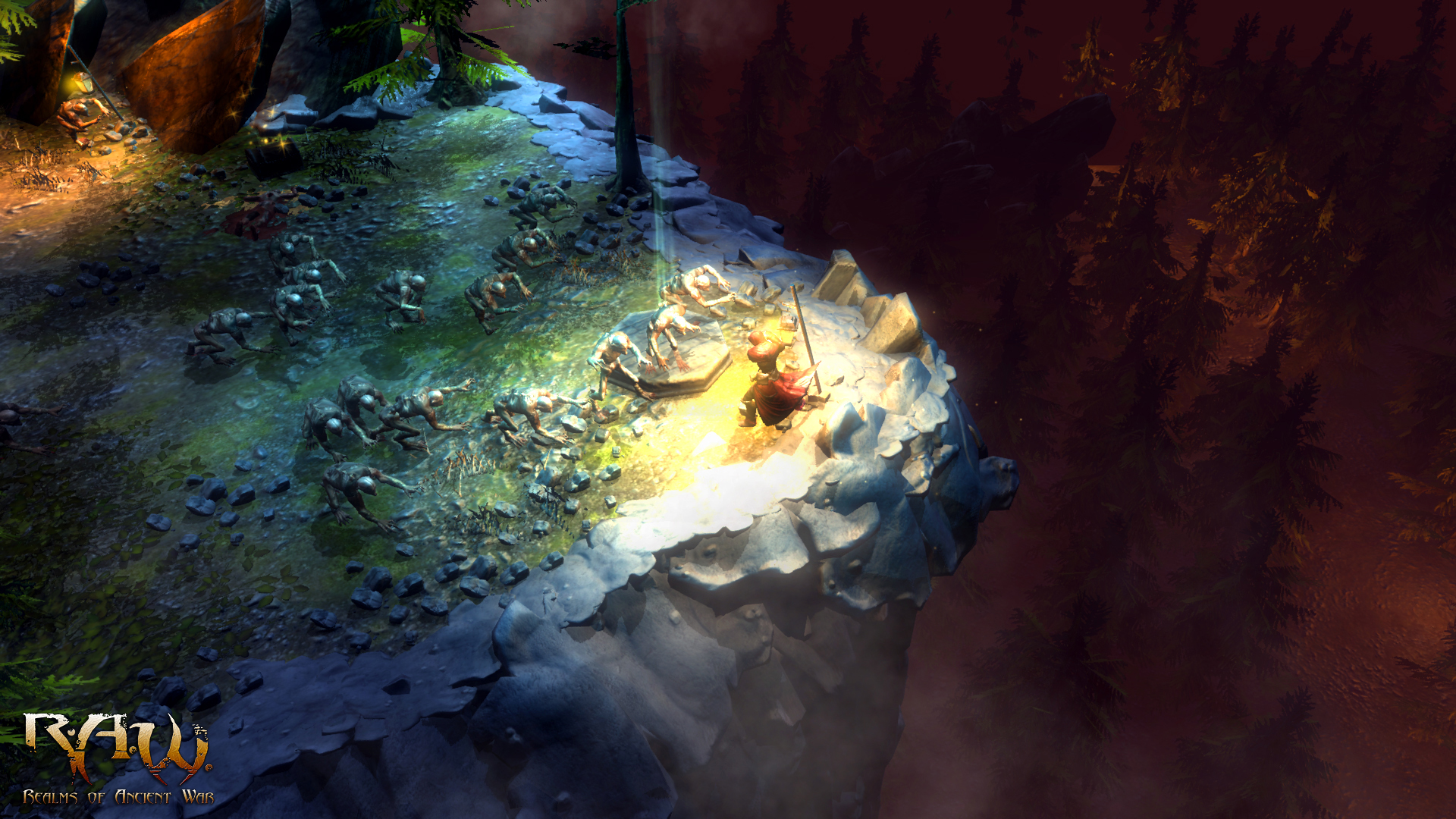 Focus Home Interactive has released a trailer to give a good overview of the gameplay in their upcoming release RAW: Realms of Ancient War.  Just what cool features will they have in the game?  Well, players can check out the trailer below, but the main material covered is in the actions and spells that the game characters can unlock and just how players will be able to utilize them quickly.
Players can assign actions and spells to the four buttons on the controller for the consoles or the quick-keys on the PC, but players don't have to stop there as there is a second set that can be assigned and players can switch between them on the fly to have access to 8 quick actions/spells.  This is pretty nice as in any game with both buffs and attacks, it's kind of limited to only have 4 available quickly and 8 should definitely fill it out more.  The video also  covers a bit of the coop available and how players will be able to work together.
RAW: Realms of Ancient War is set for release this September for PC, PSN, and XLBA.