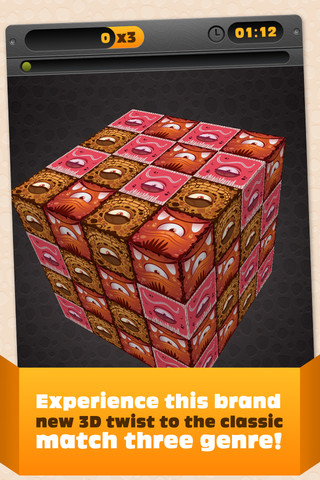 Match three is a pretty standard genre for casual gaming as it's pretty easy to understand the concept and then it's simply balancing out scoring.  So, what big changes could a game like Monster Cube be adding to spice things up?  Make it a 3D cube of things to match, so players have to race the clock to dwindle the cube down, as opposed to clearing a board.
With more than just having to clear as much of the cube as possible, there are missions for players to take on and try to complete.  Those looking for a more frantic experience can play in Fever Mode.
Monster Cube is a game coming from Brazilian mobile developer Monster Juice onto the App Store and Google Play.  Even better players can check out the game for FREE, so there's no reason not to.  Players can download it for their preferred mobile device on Google Play or the App Store.