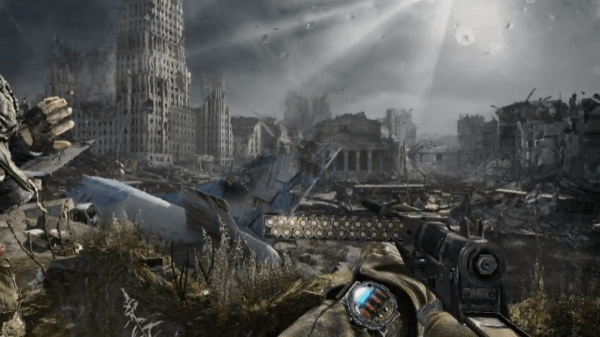 Were you in attendance at E3 this year? If not, then this will probably be new to you. This being the Metro: Last Light Gameplay Demo that was on feature at E3. In this video, players will be bale to watch the gameplay demo unfold around them and see what it is that the game is like. The video is described as this –
Metro: Last Light rocked E3 2012 with this stunning live gameplay demo, earning over 20 E3 nominations and awards in the process. Now you can watch the entire, unedited playthrough.  In this sequence, Artyom is forced into an alliance with the young Red Line officer named Pavel, as they attempt to cross the hostile surface of post-apocalyptic Moscow in a bid to reach the relative safety of the legendary station city The Theatre.
As a sequel to a game based on a book, it is looking pretty good. Gamers who loved the first one should be excited for this game. Be sure to check out the trailer embedded below for more info.