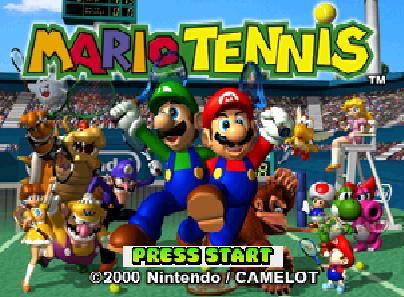 It's July 1st as of today. This of course means we are over the half-year hump, knee deep into summer, and also that it's time for some new Club Nintendo Rewards. This month, the pickings are a bit lighter for members when it comes to the digital rewards, but they are still quite sweet for anyone that has yet to pick up either.
Mario Tennis for the Nintendo 64 was the first in the franchise, giving Waluigi life, and letting us see Peach in Tennis shorts for the first time (if you were into that, of course). You can now own this Virtual Console title for nothing if you have the points this month, as it has been delivered to Club Nintendo members that own a Wii for 100 coins.
Next up is more of an application than a game, but still interesting to say the least. Electroplankton Rec-Rec is of course from the cult favorite Electroplankton series, and lets players record sounds and add them to colorful fish. Yeah, this one will be more of a personal preference for most, but it's nice to see some of the more offbeat DSi titles highlighted for once. At 100 coins, it's not much of a risk, either.
Mario Tennis is the obvious choice here, and while the quantity of rewards have slipped, it's nice to know that both platforms are still involved. Hopefully, we will be enlightened on the mysterious Platinum Reward soon, so stay tuned as that should be coming forth within the next few hours.