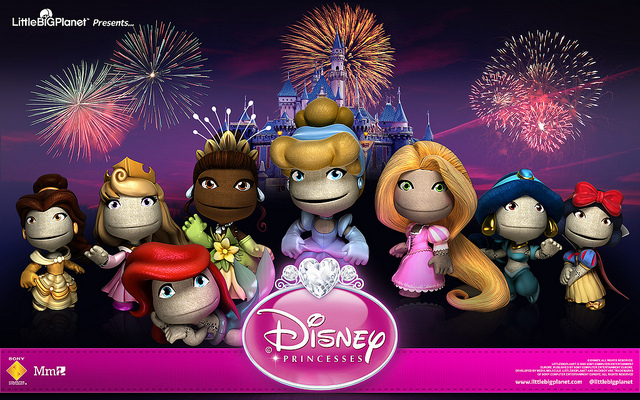 For those of you who are fans of Disney Princesses and the hit 2011 game Little Big Planet 2, then this is for you. It was announced today that Little Big Planet will be getting two new DLC skin packs over the next couple of weeks.
The first skin pack will be released within the next couple of weeks and will include Aurora, Cinderella, Jasmine, and Snow White. You can expect the second skin pack to release a few weeks after the first and will include Belle, Tiana, Repunzel, and Ariel.
The community coordinator Steven Isbell has given no word on pricing yet but if you look at the prices of previously releases packs, it is safe to say that they will go for around $1.99 separately and $5.99 for the pack all together. He did say to stay tuned and expect more announcements about these packs and other future skin pack announcements soon.