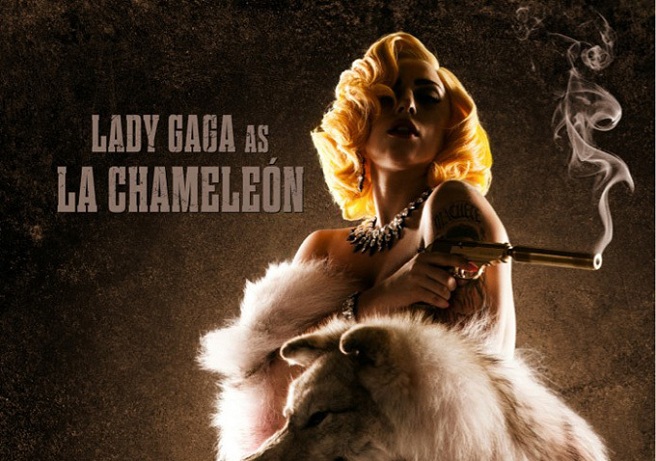 This is for all of you little monsters out there. It looks like the famous pop star Lady Gaga will be making her cinema debut in Robert Rodriguez's upcoming movie, Machete Kills. She will be playing the role of La Chameleon and her role won't just be some sitting role, she is in the action.
The following quote from a tweet by Rodriguez:
I just finished working with @LadyGaga on @MacheteKills , she kicked SO MUCH ASS! Holy Smokes. Blown away!
The film is still currently in production and will feature actors such as: Mel Gibson and Charlie Sheen.  All the Danny Trejo fans have nothing to worry about because he will be returning and will be taking the role of title character for the sequel.
For those of you who don't know what exactly Machete is, it is about a man who was set up and betrayed by the man who hired him to assassinate the Texas Senator, an ex-Federal launches a brutal rampage of revenge against his former boss.
Machete Kills hits theaters in 2013.