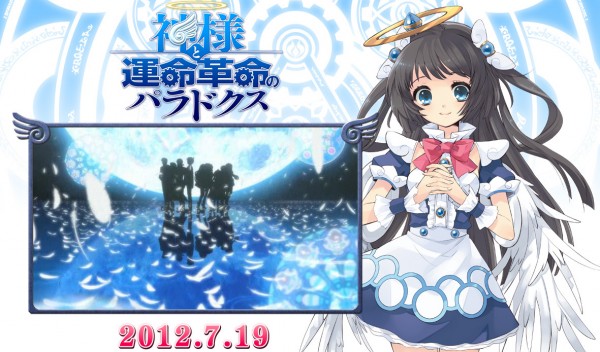 After some details on Kamisama to Unmei Kakumei Paradox (Kamipara for short, roughly translated as "Gods and the Fate Revolution Paradox") were revealed in the latest Dengeki Playstation, the official site of the next Team Disgaea RPG has opened, albeit it is still in teaser mode. Along with the teaser site, a teaser trailer for the game was also released. It depicts several characters of the game, including the angel and the young boy who becomes a god and grants people wishes.
In an interesting discovery, however, the platform of the game may have been unintentionally revealed, despite a platform never been named by NIS. Scanning the source of the page,the word Vita pops up, suggesting that this could be the second Vita game coming from NIS, after Special Reporting Division. The screen capture, posted on Andriasang, can be seen below:

The full opening of the site is scheduled for July 19. In the meantime, you can check out the teaser trailer below. The game has no release time period at the moment, but it may be revealed next week. A platform should also be announced at the same time.
Source: Andriasang