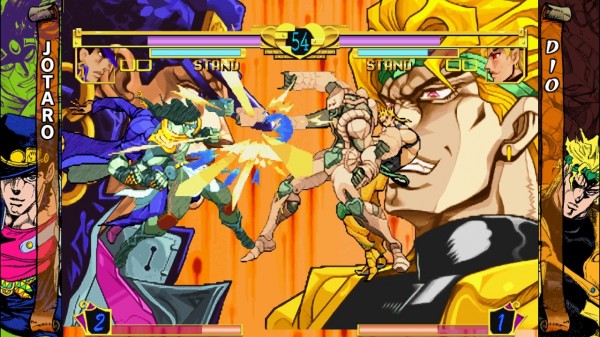 Capcom recently announced they were remastering the classic fighting game JoJo's Bizarre Adventure for a HD release on the Xbox Live Arcade and Playstation Network come August 21st. Following that announcement they released some glorious HD screenshots of the title and have now revealed some new details on the game.
It has been revealed that the game will include an online matchmaking mode similar to that of Super Street Fighter IV, with players able to select their opponents based upon a number of different customizable prerequisites like location or connection speed. It will also like other Capcom fighters will feature a points system that will integrate with an online leaderboard system.
Along side that it will also include eight player lobbies with spectator mode and give players the option to save replays and share them with one another through a sharing system within the game.
What do you think of JoJo's Bizarre Adventure HD? Will you 'stand' up and fight online? Let us know in the comments section below.