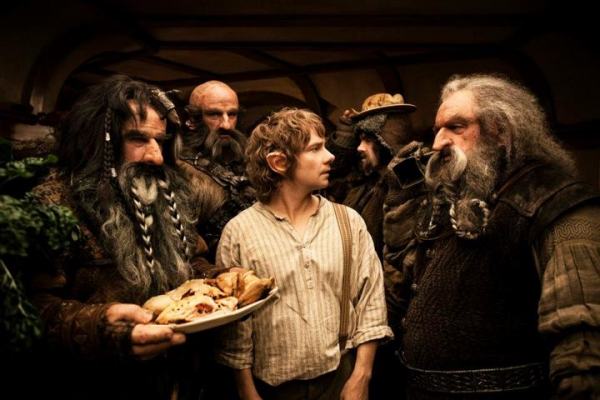 There have been rumors circling the internet for a while now that Peter Jackson's latest foray into Middle Earth was suddenly becoming a trilogy rather than a two parter. Given that even two films was something of a surprise way back when the films were announced, this speculative third film was initially viewed with some doubt.
In a rare case of internet based smoke where there is fire, it turns out that there will actually be a third movie, as revealed by Peter Jackson himself via Facebook.
Here's just a snippet of what the director had to say:
It is only at the end of a shoot that you finally get the chance to sit down and have a look at the film you have made. Recently Fran, Phil and I did just this when we watched for the first time an early cut of the first movie – and a large chunk of the second. We were really pleased with the way the story was coming together, in particular, the strength of the characters and the cast who have brought them to life.  All of which gave rise to a simple question: do we take this chance to tell more of the tale? And the answer from our perspective as the filmmakers, and as fans, was an unreserved 'yes.'
An unexpected journey indeed. No word as yet on the title of the third film (A Hobbit's Journey and There and Back Again comprise the first two), but now that the cat is out of the bag expect a lot more news surrounding the production.
Jackson and his team have certainly proved themselves as appropriate guardians for Middle Earth before, and given the fact that the motivation behind this third episode is the desire to tell a complete and epic tale, things should turn out well once again. Of course there is no doubt the money crunching executives are more than happy to have a sixth Jackson directed Tolkien adaptation kicking around, given the colossal success of The Lord of the Rings trilogy.
The first part of the trilogy will be released in cinemas on December 14 this year.