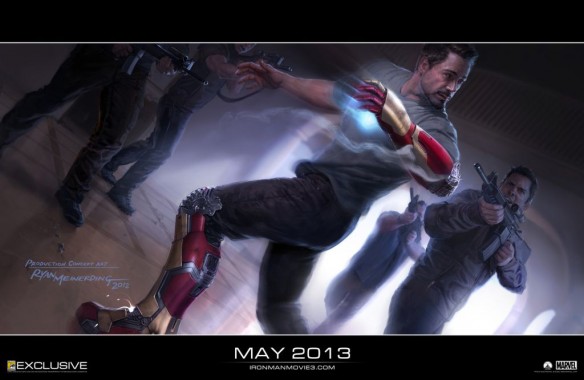 Marvel Studios has reveled a really awesome piece of concept art for Iron Man 3!
Iron Man 3 is heavily into production, and this new piece of concept art is looking pretty cool. Fans already know that the storyline for Iron Man 3 will be loosely ased around the Warren Ellis' Iron Man: Extremis storyline where Tony has the suit bonded to him via nanotechnology, so it's possible that's what could be happening in this concept art here. However that being said it could also just be a tease of Tony getting into the suit itself. Most exciting however is that fans attending this year's San Diego Comic-Con will be able to get this concept art as a poster for free!
Iron Man 3 will blast it's way into theatres May 3, 2013.