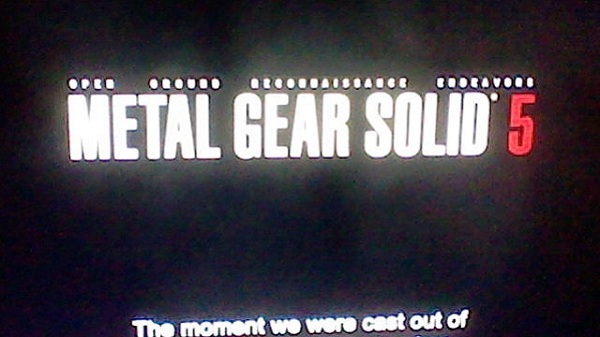 As you may know, over this past weekend rumors were buzzing that Metal Gear Solid 5 was being shown off behind closed doors, then yesterday we reported that Konami had adamantly denied these rumors over their UK Twitter account. Well, Konami fans were so adamant about getting MGS5 that they still were questioning the logo and images.
Well today these questions have been answered in their finality, because the creator of Metal Gear Solid and the man who would be leading development of the game, Hideo Kojima, has stated that these are absolutely false, saying the following:
"Since I've received inquiries about the MGS5 title screen/the announcement made at ComicCon which I had no idea of, I looked up on the net and found the source. But please note that title logo is completely FAKE. I apologize to those who were looking forward. Anyway it proved I can still create the buzz."
Now of course this doesn't mean that there won't be a Metal Gear Solid 5 eventually, it just proves that at least at the moment, whatever Kojima is working on was not shown off at Comic Con and may not even be in a showable state for many months.