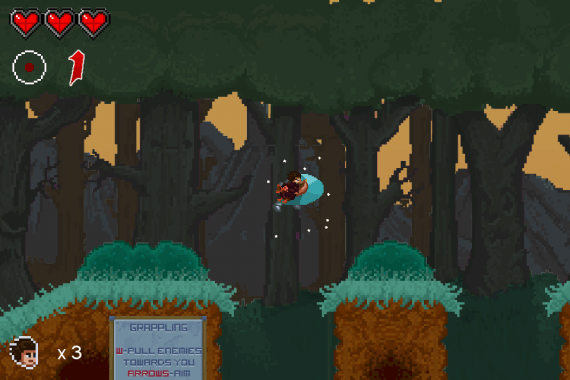 Last Sunday Sydney hosted iFest, an Indie Games Festival that allowed Australian developers to show off their wares. The festival was judged by John De Margheriti, the CEO of BigWorld, who is known for his huge role in the Australian gaming industry. The winner of iFest was Red Knight Games who created Grapple Knight, the guys who we actually got to interview at Supanova. Check out our interview with them HERE.
Red Knight Games have the mission statement of creating games that are easy to pick up and hard to master, while also creating empowering experiences for the player. Despite only being formed earlier this year, the company seem to doing quite well for themselves, with their first project, Grapple Knight.
Grapple Knight has been in development for three months, although the game went under a redesign that took two or three weeks to create the demo that they showed off at Supanova and iFest.
Charles, one of the team's two artists explained:
"The game prior to this demo was a lot more clunky and didn't feel good. We're really glad about our decision to undergo the redesign, and the results show."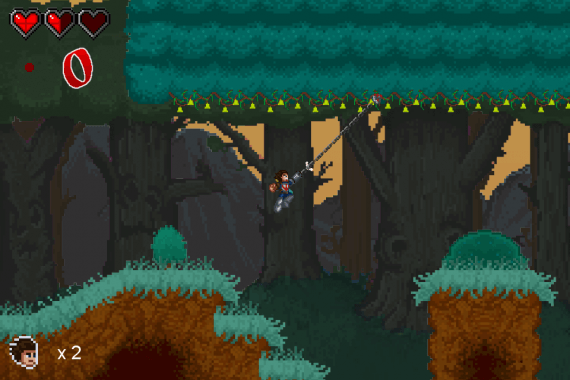 Red Knight Games are aiming to release Grapple Knight by the end of the year. For more information on Grapple Knight, or Red Knight Games, keep tuned to Capsule Computers or head over to the Red Knight Games website HERE, like them on Facebook HERE, or follow them on Twitter at @RedKnight_Games.