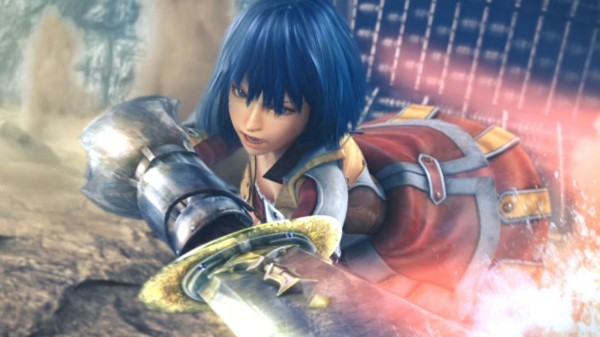 It has been many months since XSEED revealed that they would be bringing Ragnarok Odyssey to English speaking PlayStation Vita owners. However in that time we haven't seen much about the game besides what was already revealed in Japan.
Today however XSEED released a collection of English screenshots for the game which can be seen below. It is worth noting that the title is inspired by the popular MMO Ragnarok Online. The storyline of Ragnarok Odyssey involves the Isolated Land and the Thousand Year Mountains. These impassible mountains have crumbled to the ground and the beasts hidden in the Isolated Land have begun roaming the lands.
To fight against these creatures players can select from six different job classes; Sword Warrior, Hunter, Hammersmith, Assassin, Mage, and Cleric. Currently it is unknown when exactly the game will be released, though various retailers have the title currently list the release anywhere from August 14th to September 11th.